Weekly Update 9/16/2022
Posted by Wes Bender on Friday, September 16, 2022 at 11:27 AM
By Wes Bender / September 16, 2022
Comment
What's really going on with the Arizona real estate market?
With so many articles that are written on real estate market trends, it's important to remember that most of the articles are written based on data centered around the country and not Arizona-specific. The statistics we provide are data-driven by the Phoenix metro areas. The market is always changing, so we want to be able to provide you with a consistent snapshot of real estate inventory, days on market, price per sqft, home values, and other data to help you keep a pulse on the Arizona real estate market.
Here is your Weekly Market update: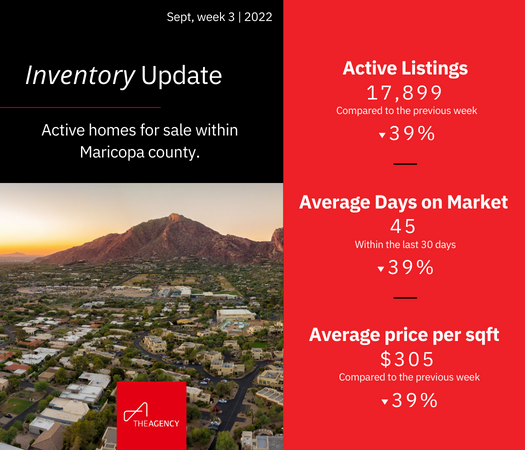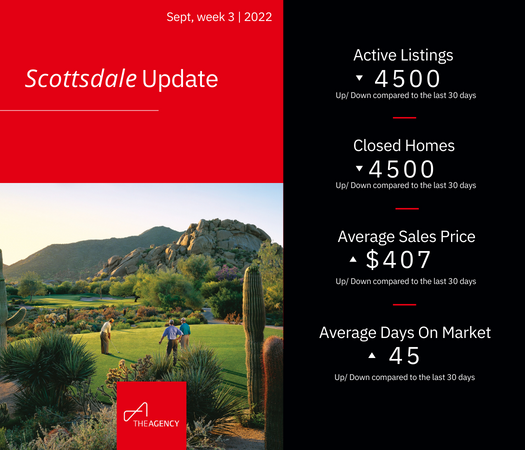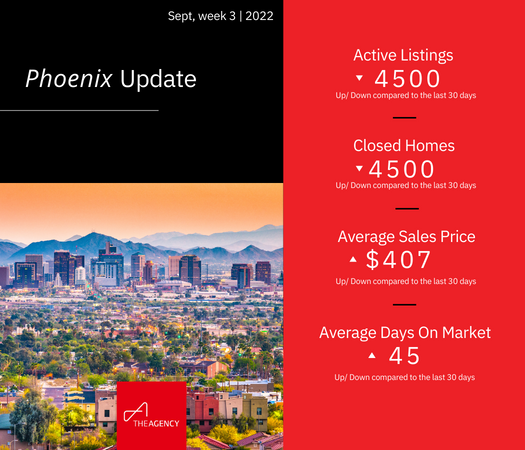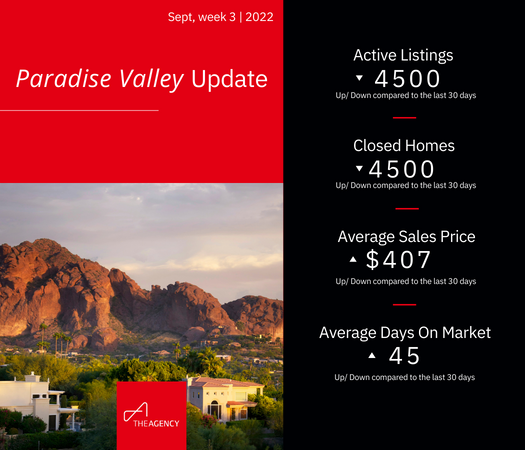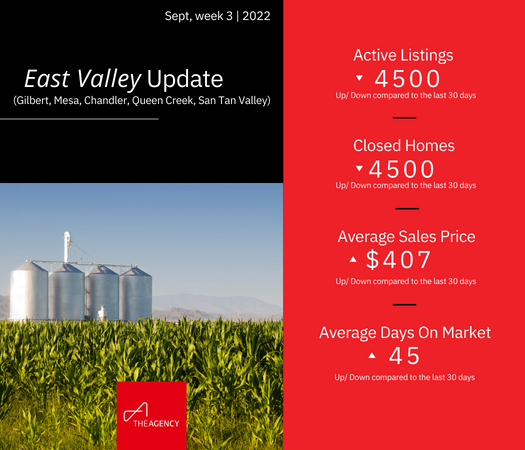 ---
Interested in New Home Communities. Quickly find new build communities, Price ranges, and quick move-in homes
I run a site called www.Arizonaspechome.com Tour our site, sign up and receive updates from new builders just like you would with an agent MLS search. Start your New home Search here. ArizonaSpecHome.com
---
Do you own a home?
If so, I have an incredible service I can provide. Its a new technology called HomeBot. They provide a free monthly email called the "Homebot Digest". Homebot offers homeowners a highly personalized report containing valuable information to empower you to make smarter financial decisions when it comes to your home.
What will Homebot track for you? Take a look below...
Current and historical estimated market value of your home
Appreciation since you purchased your home
Net worth/equity in your home
A breakdown of principal and interest paid
Tips for how to save on interest payments
Your purchasing power to buy an investment property or trade up to a new home
Estimated rental figures for your home (or a room in your home) on services like Airbnb or VRBO
Your current cash-out potential for doing things like consolidating high-interest debt or increasing your home value through home improvement
If you are interested in receiving your free monthly home financial report, CLICK HERE AND SIGN UP.
---
If you are ready to sell your home or thinking about selling, I would love to talk. You can email or text me at 480-330-4251 anytime. At The Agency, we pride ourselves in not just providing a service but providing an high-level experience.
Have questions about the stats I provided? I'm here to talk shop anytime.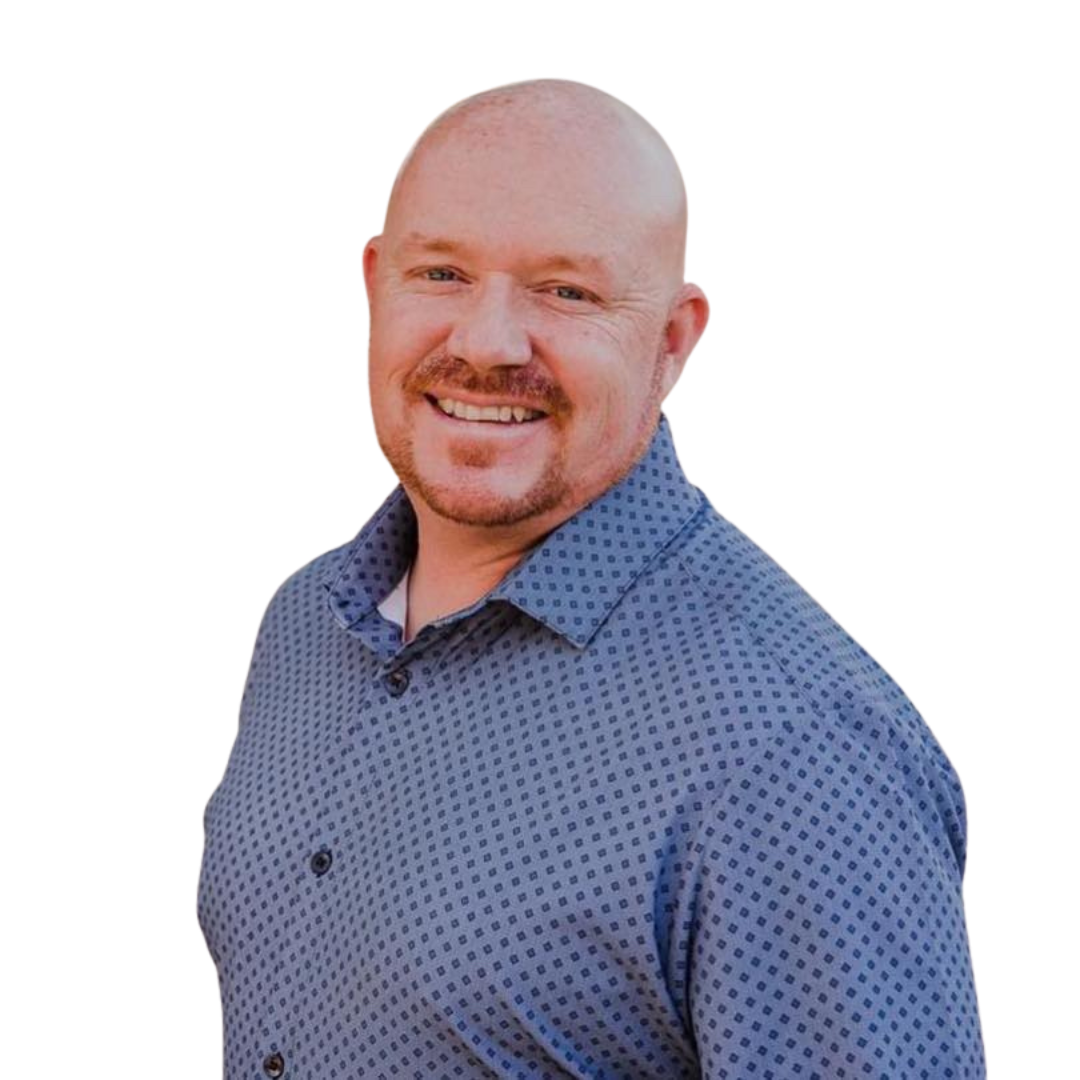 Wes Bender. Real estate Agent. The Agency